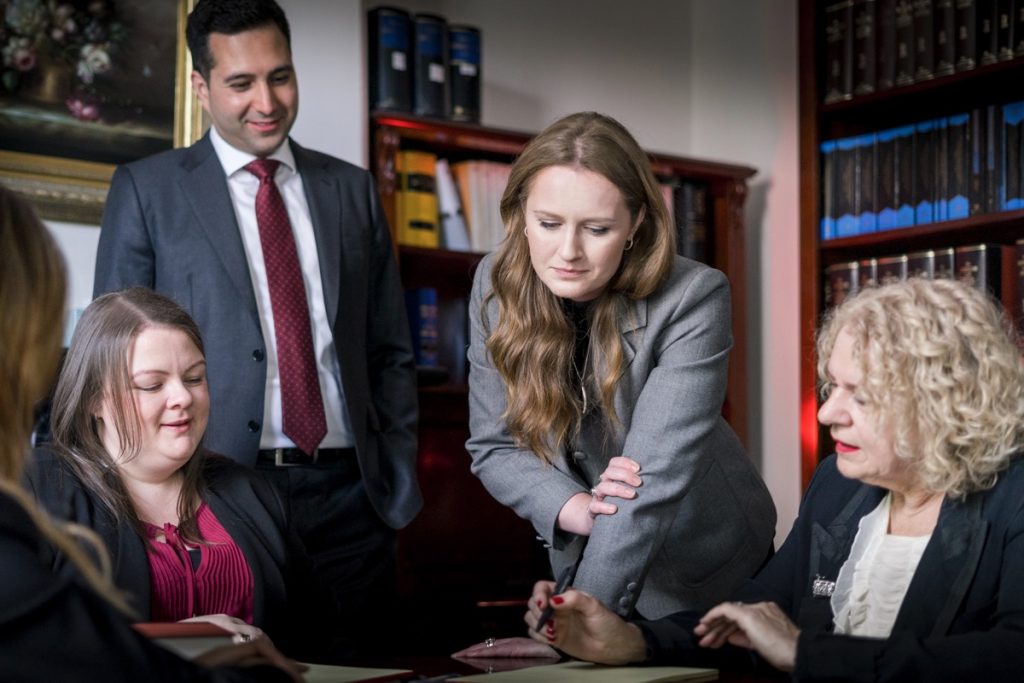 Temporary Skill Shortage to allow you to work in Australia
If you are looking to hire foreign personnel, or if you are a foreign worker seeking to apply for a visa via a potential employer sponsor, then the subclass 482 visa is the most commonly used pathway. This visa is the replacement for what was formerly the Temporary Work (Skilled) (subclass 457) visa.
The subclass 482 visa is a popular option because, when properly prepared, these applications can be processed very quickly, and can be granted for stays in Australia of up to four (4) years. While subclass 482 visas are not permanent visas, they can be less onerous to obtain than permanent visas, and they can potentially be used to transition to a permanent visa at a later stage.
Despite their popularity, subclass 482 applications are regularly refused or delayed due to misunderstandings about the requirements of the visa, and of the sponsoring employer. As with most immigration matters, this visa is subject to constant changes in the law and policy, and your prospect of success depends on how well you understand key issues, for example:
How to classify the relevant occupation within the list of eligible skilled occupations and the Australian and New Zealand Standard Classification of Occupations (ANZSCO).
Understanding the difference between occupations on the Medium and Long-term Strategic Skills List(MLTSSL), the Short-term Skilled Occupation List (STSOL), and the Regional Occupation List (ROL).
How to draft a Position Description that checks all of the boxes.
Training Benchmarks and past compliance with training obligations.
Labour Market Testing (LMT) requirements, as well as International Trade Obligations and exemptions.
Salary thresholds, and how to calculate the Australian Market Salary Rate.
Employer relationships and associated entities.
Compliant Employment Contracts and Letters of Offer.
English language requirements, including IELTS, PTE, and what exceptions apply.
Health insurance requirements and reciprocal healthcare arrangements.
What needs to be done if a subclass 482 visa-holder candidate is already sponsored by another business.
Visa status of subclass 482 visa applicants after they have applied for their visa.
Status of family members of the primary subclass 482 visa applicant, as well as including family members, dependency issues and family members joining subclass 482 visa holders in Australia.
Requirements for start-up companies to sponsor an employee.
Labour Agreements and Designated Area Migration Agreements (DAMA).
Skilling Australians Fund (SAF) levy payments and refunds.
Temporary Skill Shortage TSS Visa 482 Employer Obligations
Once a TSS 482 visa is granted, it is essential to keep abreast of the relevant law and policy, as strict obligations are imposed on sponsors and visa holders, and penalties for non-compliance can be significant. Things to be aware of include:
Standard Business Sponsor sponsorship obligations.
Monitoring of Standard Business Sponsors, and penalties for breach of obligations.
TSS 482 visa-holder visa conditions, and the scope for visa cancellation for breach.
What is required if the employment relationship between a sponsor and the subclass 482 visa-holder ends during the subclass 482 visa period.
What must be done if the sponsoring company undergoes a re-structure or merger.
What is required if the TSS 482 visa-holder is moved to a new role within its sponsor's business.
Periods of leave without pay and leaves of absence, and how this might affect a TSS 482 visa-holder.
Transitioning to permanent residence.
Global Talent Employer Sponsored Labour Agreements
Global Talent Stream of TSS 482 Work Visas
The Global Talent Employer Sponsored program allows employers to sponsor overseas workers for highly-skilled, niche positions that cannot be filled by Australian workers or through other standard visa programs, such as through the short-term and medium-term streams of the subclass 482 visa.
The Global Talent Employer Sponsored program is aimed at bringing globally mobile, highly-skilled and specialised individuals to Australia who can act as "job multipliers" in Australian businesses.
The program is aimed at business sponsors in a tech-based or STEM (Science, Technology, Engineering, and Mathematics) industries, including AgTech, Space and Advanced Manufacturing, FinTech, Energy and Mining Technology, MedTech, Cyber Security, Quantum Information, Advanced Digital, Data Science and Information Communications Technology (ICT).
Both established businesses and start-up businesses who are approved as accredited Standard Business Sponsors by the Department of Home Affairs may apply to sponsor overseas workers for TSS 482 visa under the Global Talent Employer Sponsored program, through the negotiation of a specialised Labour Agreement with the Department.
Employer sponsored visas are a highly politicised visa category, subject to frequent changes. Applicants should be aware that there are several factors that, while potentially crucial to a successful application, are not widely known or published on the Department of Home Affairs' website.
Whether you are an employer or candidate, our team of immigration lawyers invites you to work with us in order to meet your employment needs, while minimising risk and delay. Call us on +61 3 9329 8744 to schedule your consultation.