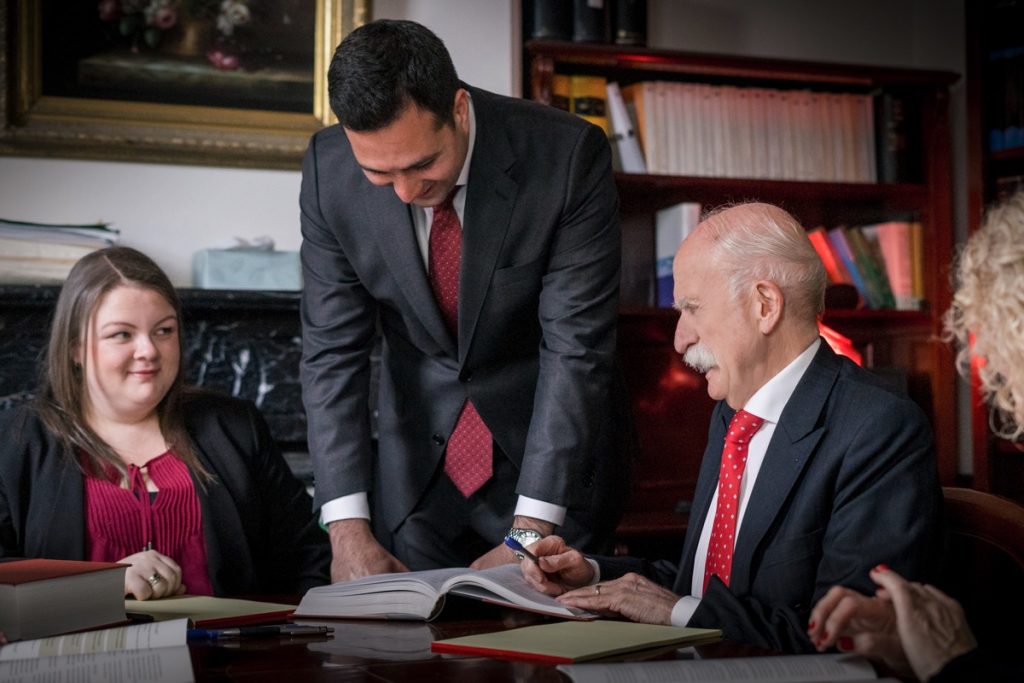 The subclass 187 visa will be of interest to regional Australian employers looking to sponsor existing subclass 457 or subclass 482 visa holders for permanent residency.
The subclass 187 visa is a permanent visa, and provides a potential pathway to Australian citizenship. Due to the shortage of skilled labour in regional areas, it the subclass 187 visa and associated employer sponsorship can be less onerous than the similar subclass 186 visa.
The subclass 187 visa category has two streams:
Temporary Residence Transition Stream – for subclass 482 and subclass 457 visa holders whose nominating employer wants to offer them a permanent position, and who have worked in the same occupation with their nominating employer for:
Two (2) years while holding a subclass 457 visa, where the visa holder held or had applied for a subclass 457 visa on 18 April 2017 and continues to hold this visa or a subsequent subclass 457, subclass 482, or related bridging visa (under 'grandfathering' arrangements); or
Three (3) years while holding a subclass 482 or a subclass 457 visa applied for after 18 April 2017 and working in an occupation that is on the on the Medium and Long-term Strategic Skills List(MLTSSL) and/or the Regional Occupation List (ROL) where relevant.


Labour Agreement Stream – for applicants sponsored by an employer through a Labour Agreement.
Direct Entry Stream subclass 187 is now closed
The former Direct Entry Stream of the subclass 187 visa closed to new applications from 16 November 2019.
It is important to be aware that subclass 187 nomination and visa applications are regularly refused or delayed due to misunderstandings about the requirements of the visa or the sponsoring employer. As with most immigration matters, this visa category is subject to constant changes in the law and policy, and your prospect of success depends upon how well you and your sponsoring employer understand key issues, including:
How to classify the relevant occupation within the list of eligible skilled occupations and the Australian and New Zealand Standard Classification of Occupations (ANZSCO).
Understanding the difference between occupations on the Medium and Long-term Strategic Skills List(MLTSSL), the Short-term Skilled Occupation List (STSOL), and the Regional Occupation List (ROL).
How to draft Position Descriptions that check all of the boxes.
Salary thresholds, and how to calculate the Australian Market Salary Rate (AMSR).
Employer relationships and associated entities.
Compliant Employment Contracts and Letters of Offer.
Age requirements and exemptions.
English language requirements, including IELTS, PTE, and what exceptions apply.
Grandfathering provisions and arrangements, and transitioning to permanent residence from a subclass 457 or subclass 482 visa.
Visa status of subclass 187 visa applicants after they have applied for their visa.
Status of family members of the primary subclass 187 visa applicant, as well as including family members, dependency issues and family members joining visa holders in Australia.
Requirements for start-up companies to sponsor an employee.
Labour Agreements and Designated Area Migration Agreements (DAMA).
Skilling Australians Fund (SAF) levy payments and refunds.
Health and character requirements.
Employer sponsored visas are a highly politicised visa category, subject to frequent changes. Applicants should be aware that there are several factors that, while potentially crucial to a successful application, are not widely known or published on the Department of Home Affairs' website.
Whether you are an employer or candidate, our team of immigration lawyers invites you to work with us in order to meet your employment needs, while minimising risk and delay. Call us on +61 3 9329 8744 to schedule your consultation.